Let's look at possible ways to display a separate image of the contestant in the plugin.
This refers to how the participant will be displayed when you click on the thumbnail of the image.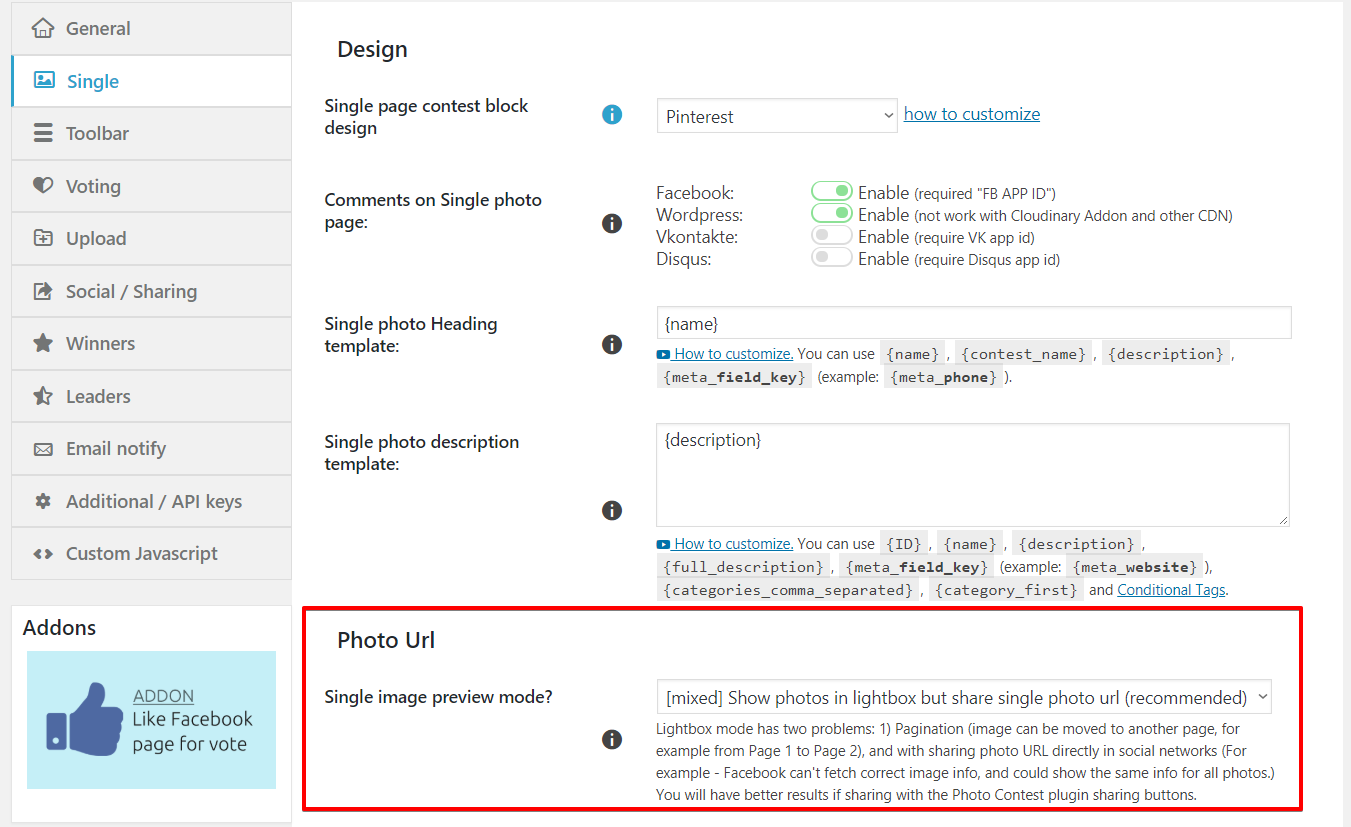 Direct (Single Competitor Page only) 
Activating this mode, if the user clicks on a thumbnail of a photo, he will be redirected to a new page where information about this photo is displayed – the so-called Single Competitor Page.
Being on this page, the user can go to the next photo, the previous one, or return to the contest gallery.
The advantages of using this method:
If the contestant has a big description, it is better to display it on separate pages where it will be convenient to read.
If you want to increase the number of page views on the site, for example, to increase advertising views.
Note: * this page is also necessary for sharing the contestant on social networks, in all cases except for the Lightbox only mode.
When a competitor is shared, the correct photo gets into social networks, as many social networks fetch a photo from the shared address.
In the Lightbox only mode, the address of the main page of the contest is used for sharing and it is possible that a random photo from the page will be shared.
Example: https://wp-vote.net/contest-photo/1/
Lightbox only 
In this mode, only Lightbox will be used.
When you click on a thumbnail, a lightbox is opened, where you can see an enlarged photo. However, the individual page of the contestant is completely disabled or unavailable.
Note: sharing photo to social networks can use incorrect one.
Mixed 
This is a combination of the first and second mode.
When you view the gallery, Lightbox is used, and when sharing a photo – Single Competitor Page.
This mode is used by default.