How stored form data
All data entered in the form is stored in the database with other contestant info (such as image, user ip, etc).
In the Form Builder you can select in which competitor field the data will be stored:
Default (meta) –

selected by default

Name (photo title)
Description
Full description
User email (for user email)
What's the difference?
Option "Default (meta)"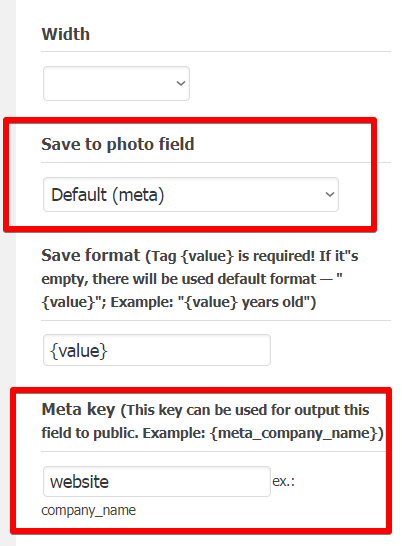 With this storage type, data will be stored in the custom fields section.
You could find and manage it here (in the competitor editing form):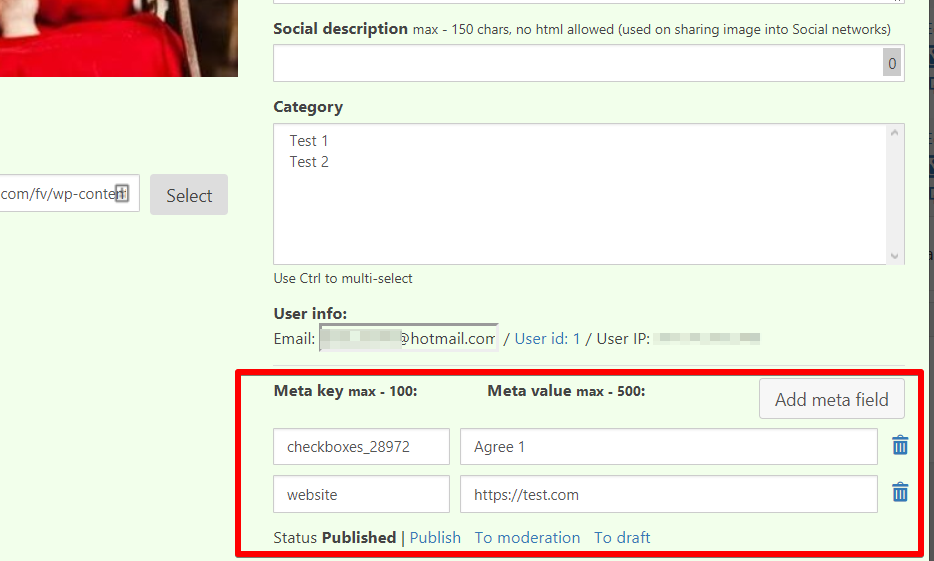 And in the photos list: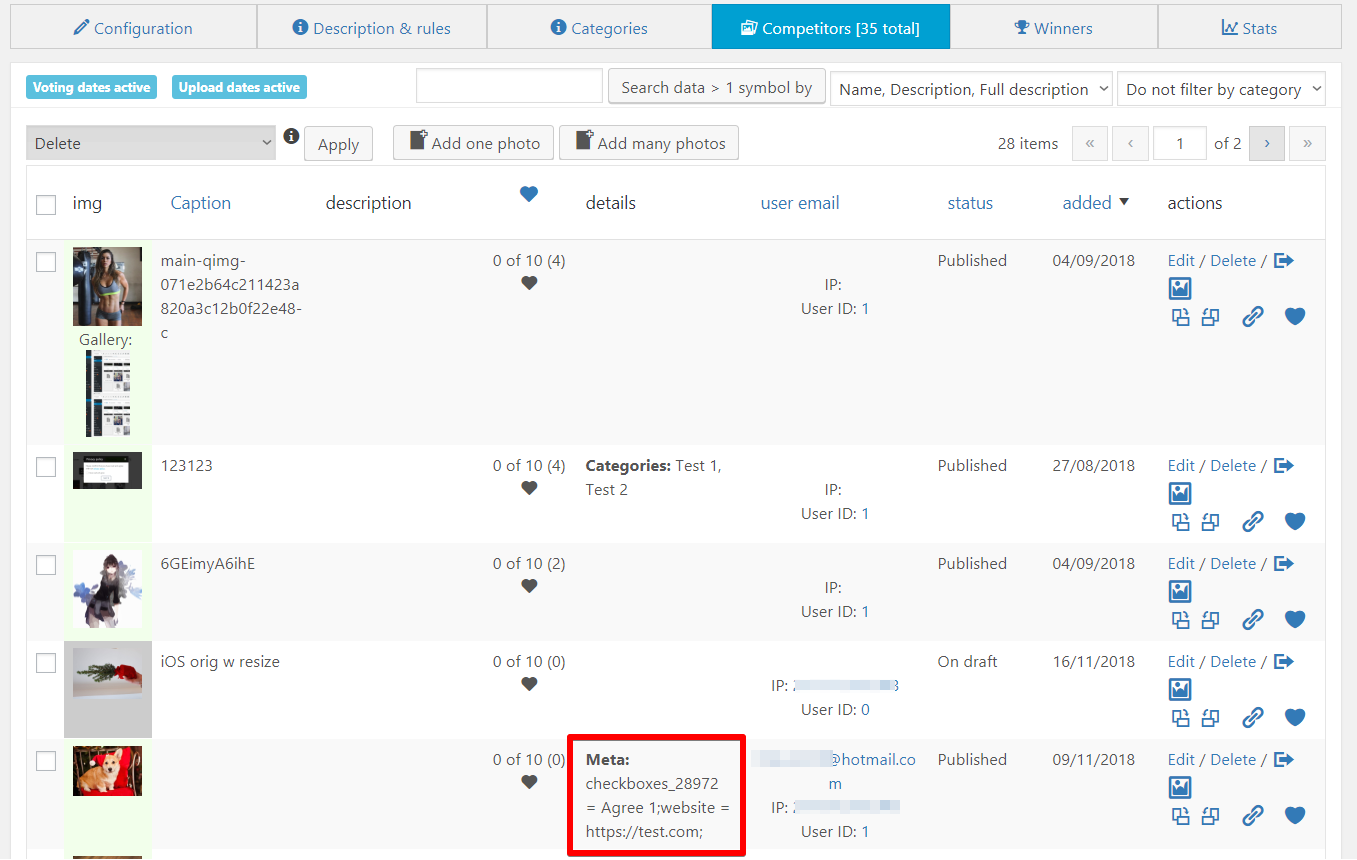 Options "Name", "Description", "Full description", "User Email"
With data storage type, data will be saved in the appropriate competitor fields.
If you save more that one form variable to any of this fields, delimiter ";" will be used between values.
Example: Best photo; Best photo from US
How to display this data in gallery list?
Please read this article: Customizing gallery & single displayed details (name, description, etc)