Webhooks are automated messages sent from WordPress to other services when something happens.
Webhooks lets you easily send data to services like Zapier, Automate.io. This is a feature aimed for users who want to get data from actions (like when a new photo is submitted) and then post to another service like MailChimp, Aweber, etc.
To set up your first Webhook go to Dashboard > Notifications and click Edit on any Notification.
Here you can find 2 sections: Email and Webhook
You need to activate Webhook and set up required params.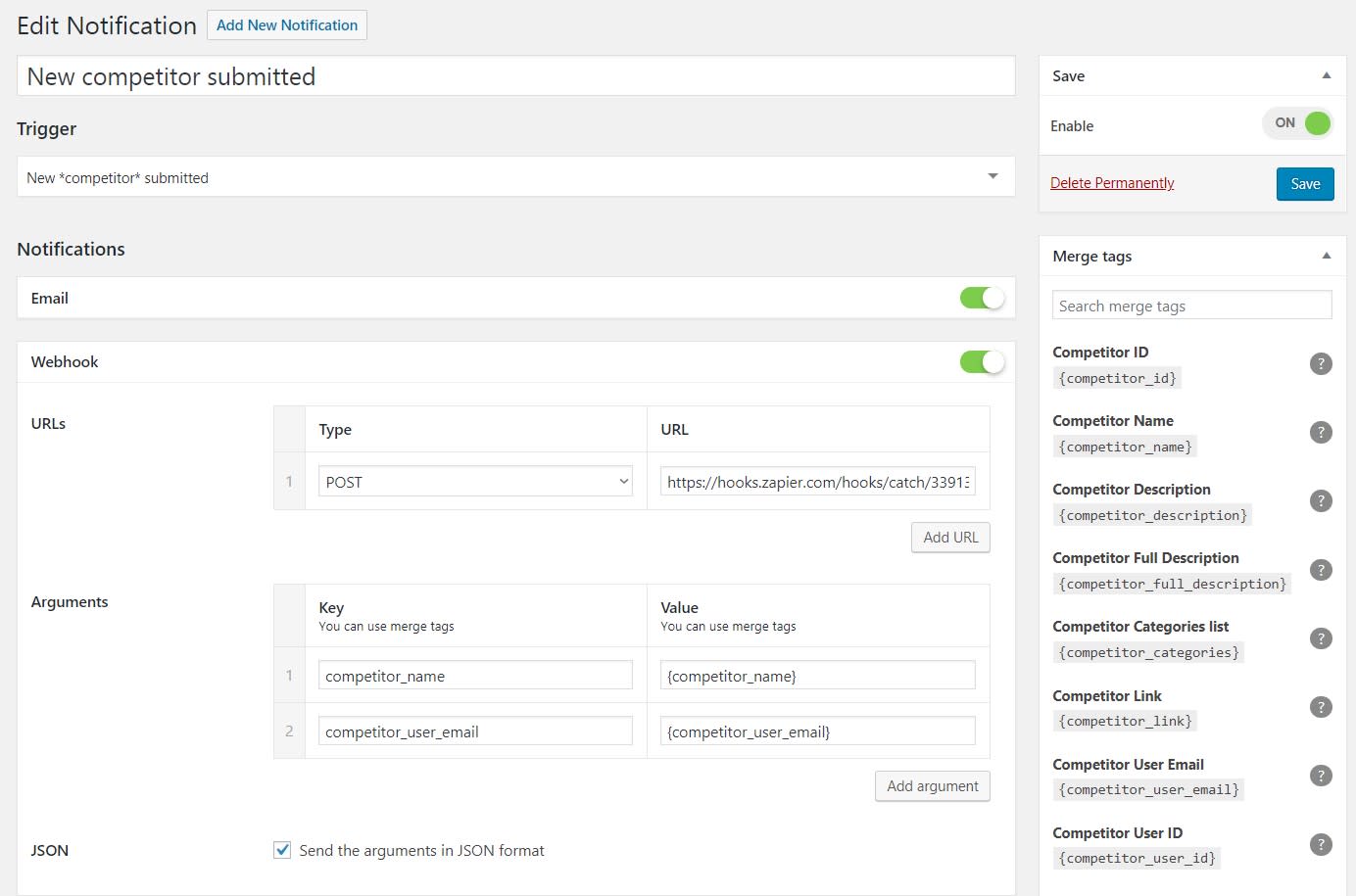 Sending data to Zapier
Find out more here https://zapier.com/page/webhooks/ and here https://zapier.com/apps/webhook/integrations
Video from Zapier website how to set up Webhook: