Let's look at how to moderate (review) the user submitted photos (videos, etc).
By default, all new contests have enabled pre-moderation. So after a user submits an image – it will be visible only to the administrator. He must approve or delete it. And only after the approval the photo will appear in a public gallery.
We can enable or disable this option in the settings of the contest in the tab "Public Submission" – the option "Entries moderation". When it enabled, all uploaded photos will appear on the "Moderation" page until admin review.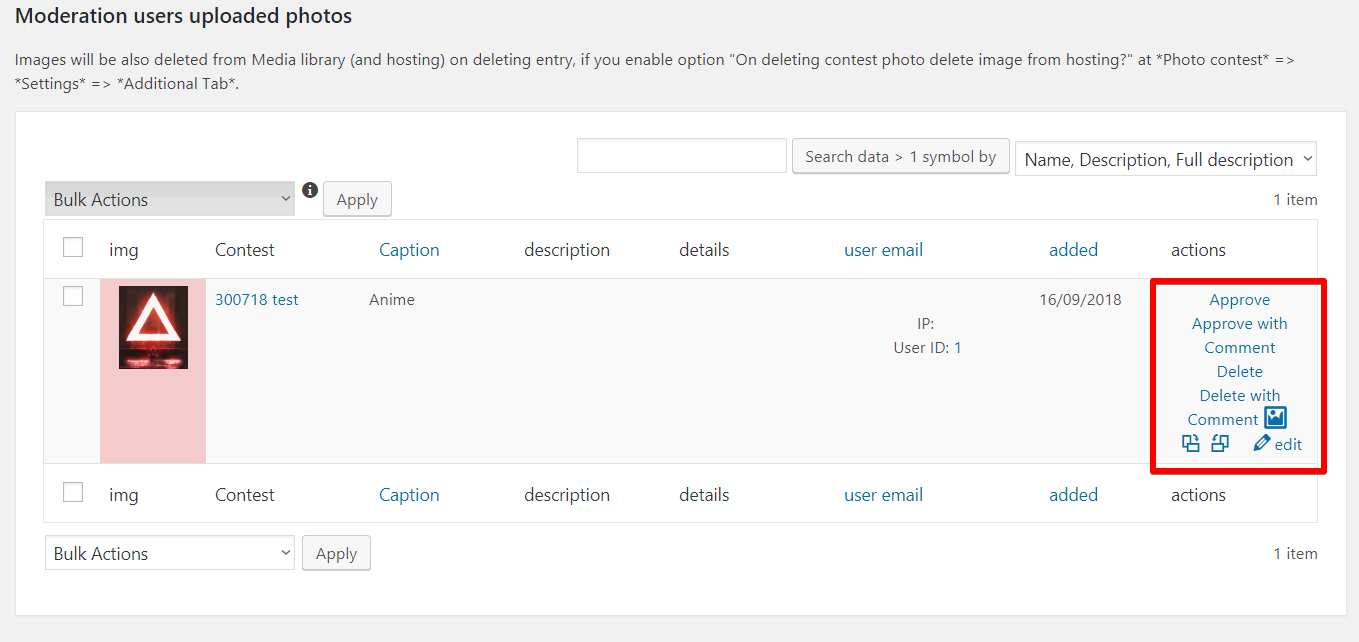 The following actions are available here:
approve a photo;
approve with the comment;
delete photo;
delete with the comment;
rotate to left or right – if it is incorrectly oriented.
If we add a comment, it will be visible to the user in the text of the e-mail, that the photo is approved or deleted.
In addition, we can open the page of the uploaded photo in the WordPress library. Here you can edit a photo: resize it, crop, etc.
Also, we can go to the participant in Competitors list and edit info before approval.